Employee Information Management
IceHrm Employee Management Module lets you store employee information securely. With IceHrm Employee Management, you can retrieve employee records instantly, keep track of employee history and so much more.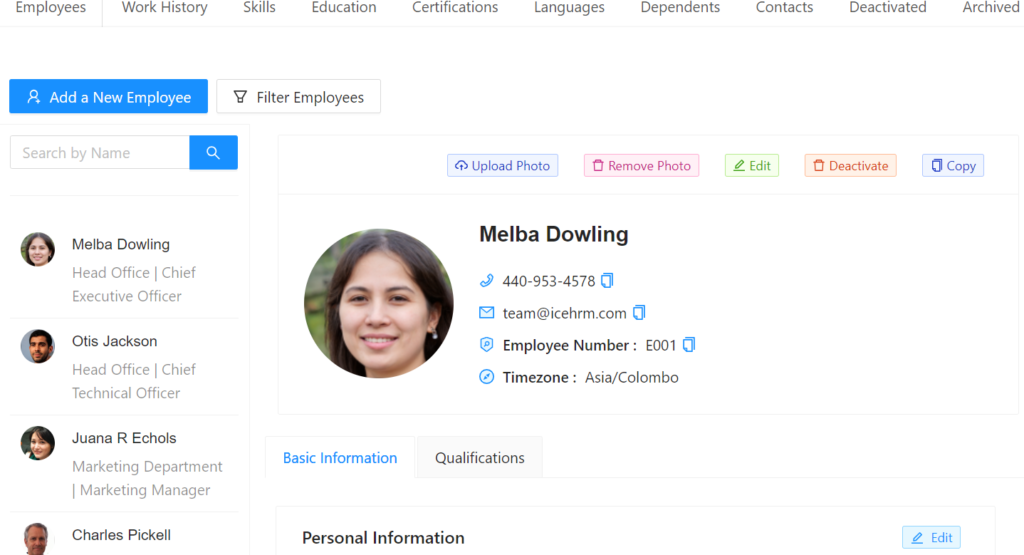 Store Employee Information Securely
With IceHrm you can quickly store and retrieve your employee records. You can define custom fields to change employee forms according to your needs. IceHrm is designed to be an employee self-service application, but at the same time, you can control which information can be updated by the employee.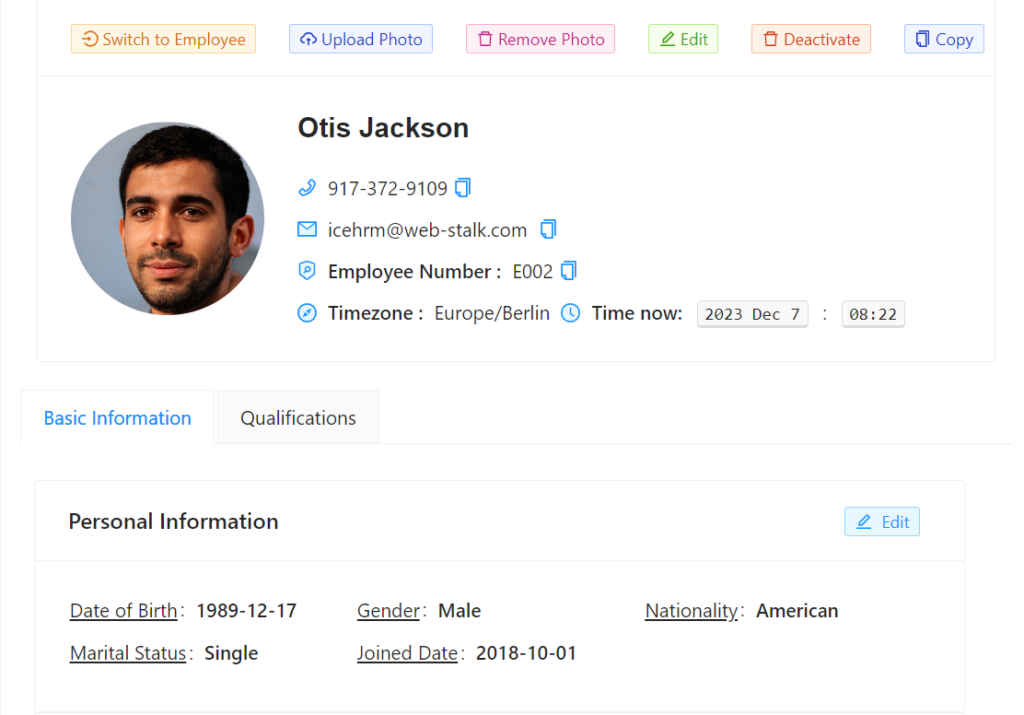 Employee Data at Your Fingertips
IceHrm has filtering and search options that will help you find the information you are looking for in a fraction of a second. You can retrieve information about a single employee including skills, languages spoken, certifications completed, and documents related to the employment with just a few clicks.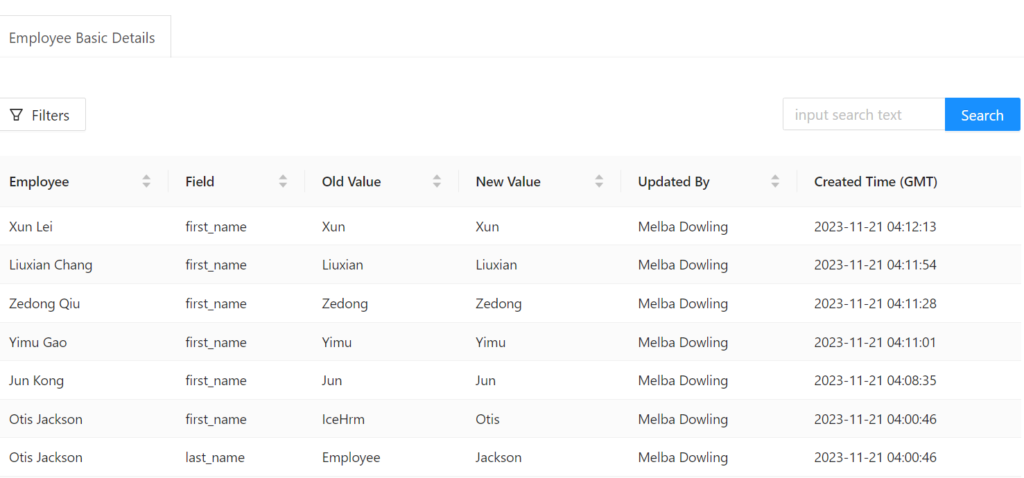 Employee History
From time to time, you might have to make changes to different information related to employees. IceHrm Employee history module tracks all the changes made to employee information. Employee history keeps track of old information, new information when the values were changed, and so on.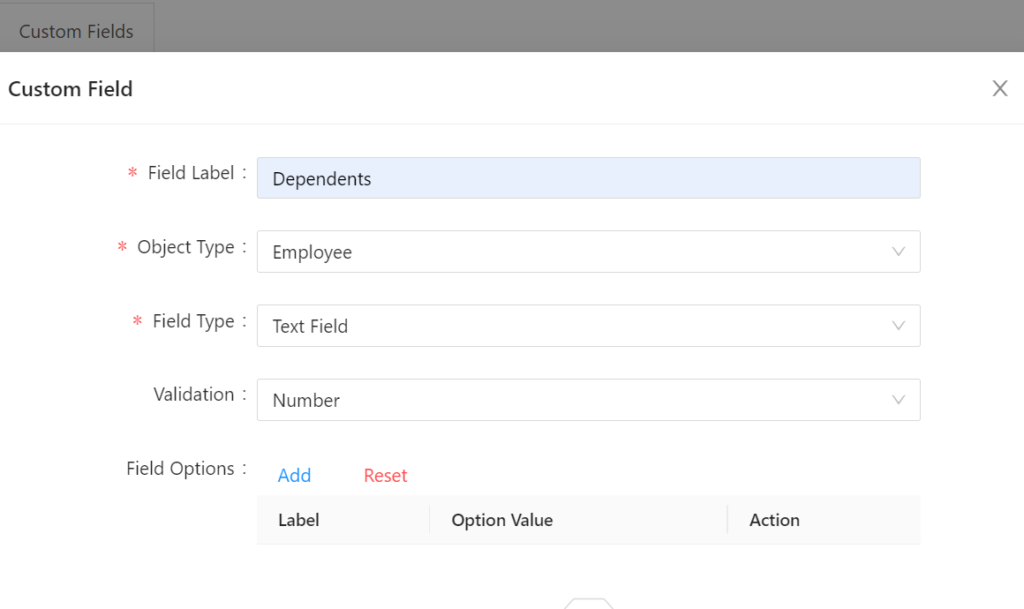 Custom Employee Fields
The fields provided by IceHrm to store employee information might not meet all your requirements. To solve this issue, IceHrm lets you add custom fields to the employee management module, so you can store all the information you need in one place.
---
Related HR Modules