Recruitment and Candidates
IceHrm Recruitment Module can help you to find ideal candidates for open positions. It not only provides an internal job portal for the company but also lets you manage your interview process smoothly.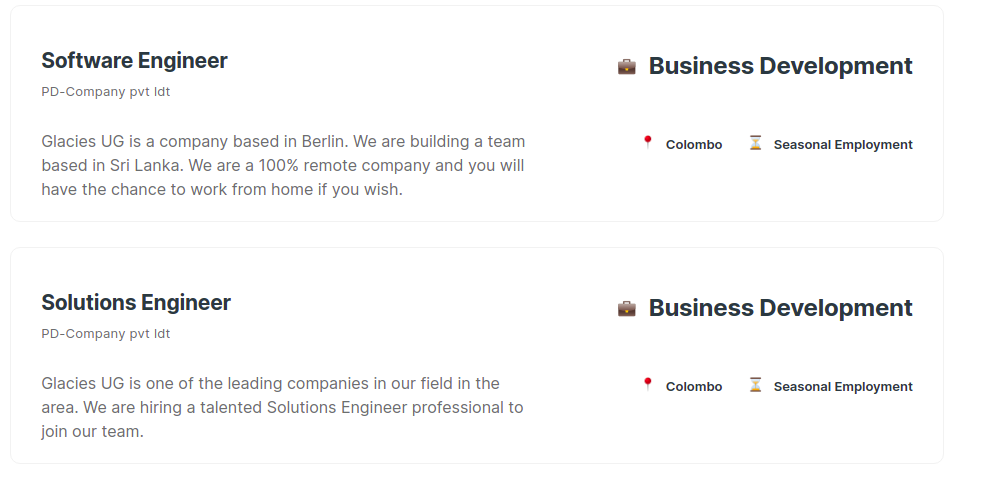 Create Job Listings to Attract the Right Candidate
IceHrm recruitment module lets you create attractive job listings and share the job links on different recruitment platforms and even on social media, so you can attract the best candidates for your vacancies.
When creating you can define and decide what details need to be displayed on the job list. You will have an individual job portal link that displays all the active vacancies in your installation.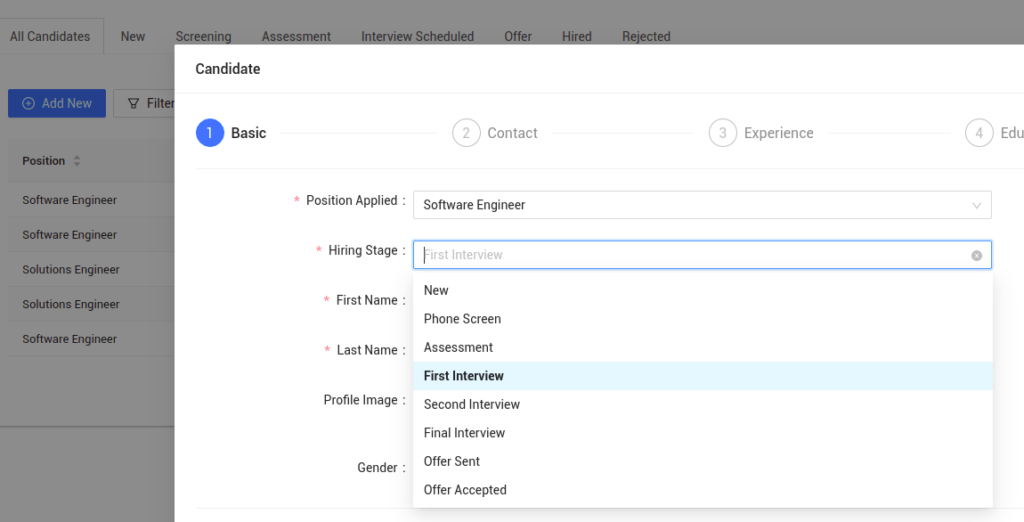 Categorize Candidates into Hiring Stages
Keeping track of the hiring stage of each candidate can be stressful. So IceHrm has several hiring stages that you can categorize your candidates into.
When a candidate first applies for a job, the candidate will be listed as new. Once you start the recruitment process, you can categorize each candidate into hiring stages depending on the stage they are in.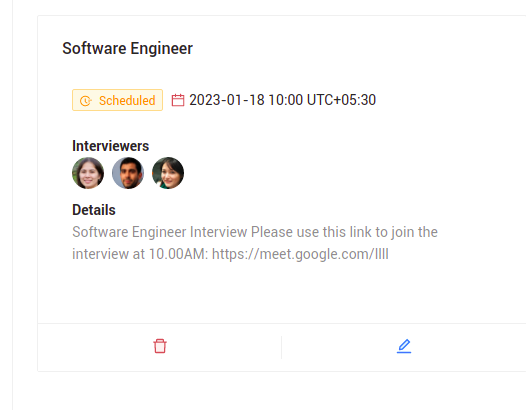 Schedule Interviews With Candidates
The IceHrm recruitment module lets you schedule interviews with candidates. IceHrm lets you add multiple interviewers to a single interview. Once you have added all the relevant details for the interview, the candidate will be notified about the interview and will be able to view all the meeting details as well.

Candidate feedback
During recruitment, it is important to take notes about candidates for the team's reference and for your future reference. IceHrm candidate feedback option lets you and your team add notes about the candidate that can help your team make the right decision during the hiring process.