6 things to consider when setting compensation for a competency-based hire
As more and more skilled workers are hired, employers are increasingly having to deal with a thorny issue: setting compensation. In the past, companies set compensation based on a candidate's education, experience and role. But now that they often hire for skills and potential, the equation has become more opaque.
"People are trying to figure it out," says Michael Folwaczny, global head of human resources corporate development at Siemens. "I think it's a highly topical issue. But it's not yet scientific or clearly defined so that you can say, 'OK, these are the five steps you need to take,' and then be able to do them."
If your company isn't talking about this issue yet, now is the time to start. In a recent Harvard Business Review article, LinkedIn CEO Ryan Roslansky writes that LinkedIn has seen a 21 percent increase in job postings in the U.S. that advertise skills and responsibilities rather than qualifications and requirements. He also notes that the number of jobs that don't require a degree increased by nearly 40% from 2019 to 2020.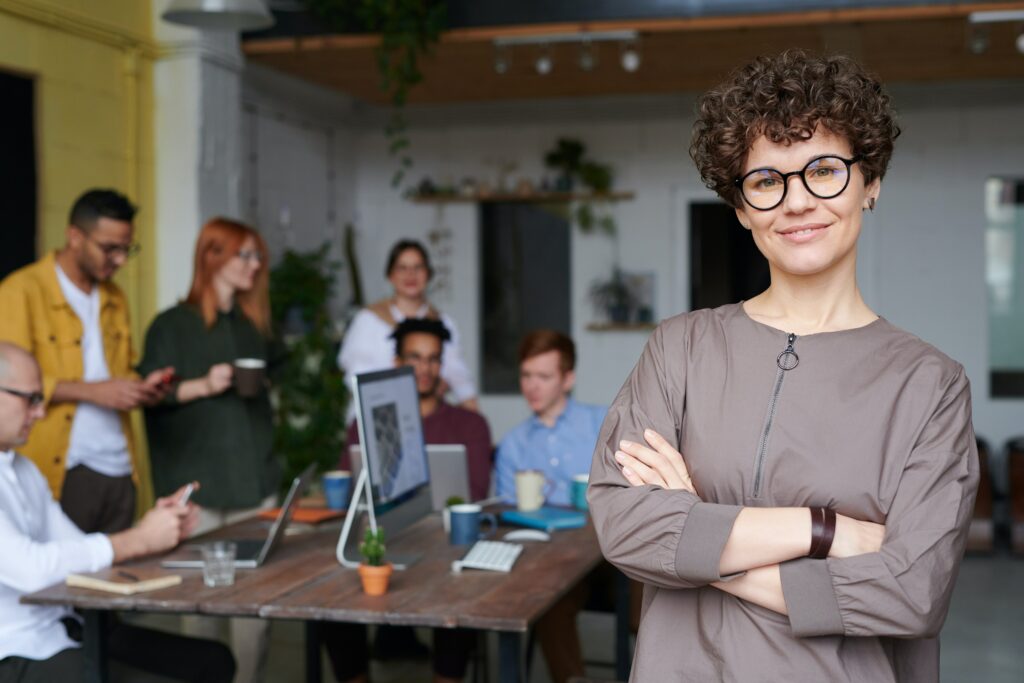 In other words, more companies are considering applicants based on their skills, not their degrees. That's a step forward, considering that only 32.1% of adults in the United States have a degree from a four-year college. But the discussion about how these skilled workers should be compensated is just beginning. Here are six points to consider as your company joins the discussion.
01.there's a reason you're struggling with this issue: there's not enough information.
Until now, companies have looked to industry-wide salary surveys to determine the salary for a particular role. They looked at the job title, seniority, experience and education of the applicant and saw what other companies were paying. But for employers hiring employees without college degrees, there simply isn't enough data.
"Official statistics – not just internal company surveys – lack information on workers without college degrees, even though they make up two-thirds of the labor force," says Shad Ahmed, chief operating officer of Opportunity@Work, a nonprofit organization that works to ensure workers without college degrees have access to better-paying jobs.
With the help of 25 researchers research on this group of workers, which it calls STARs (Skilled Through Alternative Routes), as part of its STARs Insights initiative. These are workers who do not have a four-year degree but have gained valuable skills on the job, in the military, through training programs and at community colleges.
Although the analysis is still in its early stage has already found wage differences between workers with and without college degrees. For example, among pharmacy assistants, STARs – who make up 70% of this worker population – earn 60% less than individuals in the same position with a bachelor's degree ($20/hour and $49/hour, respectively).
Among STARs in all occupations also found a difference in wages by race and ethnicity. White, non-Latino STARs earn 9% more than their Black STAR counterparts and 8% more than their Latino counterparts.
As organizations conduct further research, more information will likely become available in the coming years. That will make it easier to discuss compensation. Until then, Shad says, "pay equity between those who have degrees and those who don't is an area we should all pursue and understand."
2.Consider competency-based compensation as a model.
One model to consider is competency-based compensation. Michael described this in a 2019 LinkedIn post as a model where "compensation focuses directly on the person and their unique skills, rather than the mere title of their position."
In this model, employees are rewarded for the breadth, depth and different categories of their skills. For example, if an employee has earned a certification in cybersecurity, they receive additional compensation through their salary or an incentive.
This type of system rewards well-rounded, well-trained employees and encourages skill development and cross-training. It's a win-win for companies because it leads to flexible and versatile employees who can work in a variety of roles. And it's good for workers because it means they're very employable.
"Competency-based pay," Michael writes, "motivates employees to acquire a wide range of skills that make doing business in the digital age easier, such as the ability to work without close supervision, quick adjustments to market changes, teamwork, and generally making employees more flexible."
03.Review how you value skills and certifications
Of course, to reward employees based on their skills, you need to know how to evaluate skills and how to find or create certifications that justify a certain salary level or incentive.
Your company may already have developed or be using assessment tools. LinkedIn, for example, offers assessments for a range of technical, business, and design skills. Members who pass an assessment can add a skills badge to their LinkedIn profile. Other platforms also offer soft skills assessments that can lead to certifications.
Validating skills, whether through badges or certifications, is a good way to determine if a candidate can perform a task, which is helpful in determining compensation. "The downside of certification," Shad says, "is that there are not yet standard certifications for many functions. There is no single industry standard for the new certifications that are out there.
For employers trying to figure out which certifications are most important to them, it's still a work in progress. Time will be of the essence as companies figure out which certification will become the industry standard for a particular function.
Remember: You need to be able to evaluate a capability or certification before you can determine its value.
04.Think about applying competency-based compensation to existing employees as well.
Competency-based compensation isn't just for candidates who are new to the organization. You can also offer competency-based incentives and compensation to existing employees.
This has the advantage of helping employees continue to build their skills. "At Siemens," Michael says, "we place a lot of emphasis on learning overall, and digital learning in particular. Part of the long-term incentive for our leaders is calculated based on Siemens' overall success rate, which is how many digital learning hours we have."
Siemens has not yet linked newly acquired skills to additional compensation, but Michael can envision a scenario in which this type of model could be particularly useful. He cites an engineer as a hypothetical example. They have deep technical expertise and don't want to advance to a management position, but they still take on a managerial role to increase their compensation.
If, on the other hand, this engineer were compensated based on their acquired skills, they would have a clear career path to earn a higher salary without moving into a management position – and the company would still benefit from having an outstanding engineer.
05.consider the structural changes that could be involved.
One of the reasons companies have not moved forward with skills and potential compensation is that it is … complicated.
Michael says HR would need to change its approach to workforce development, away from emphasizing the traditional progression of jobs – from manager to senior manager, for example – to a "real understanding of skills or competency areas."
Companies would have to have a flexible computer system that administers, evaluates, and maintains a competency-based compensation approach. And they would need to create new roles in the organization, such as "competency managers." These would be people who look at the business from a strategic perspective and determine what skills might be in demand in the future and how the business needs to develop them.
You read that correctly: Qualifications themselves become a capability.
"There's a tremendous need for additional skills in compensation and benefits," Michael says, "because the markets and environment are changing."
06.consider trying a hybrid approach
Using only competency-based compensation, Michael says, "would lead to a messy spider web of competency certifications, job evaluations and different compensation rates." The best approach might be a hybrid one.
Companies could approach hybrid compensation in a number of ways. One approach would be to divide it into silos. Employees who work in an innovation lab, for example, could be compensated according to a competency-based model, while those in facilities management could be compensated more conventionally according to title, experience and education level. Another hybrid approach, Michael says, would be to offer a specific salary for a specific role – and then pay a premium for acquired skills.
Shad has another idea: pay exactly the same for a given role, regardless of whether the employee has a degree or not. "If you're trying to prove that the skills are equal, as you thought about the talent pool before, then the compensation should be equal to the talent that has a degree."
This is a radical idea, but worth considering.
Final thoughts
In many ways, this discussion boils down to a single question: what is an employee worth? We want to measure the value an employee brings to the company and then reward them for it.
That value may or may not be related to where someone went to school and where they worked before. But an employee's true value depends on their performance, not their pedigree, and is reflected in the tools they use every day at work. The best employees offer companies a combination of hard skills, soft skills, knowledge and insight. When considering a new compensation plan, companies should focus primarily on these skills. As a best improving companies you can access icehrm.com for the best HR digital platform.